Open Workshops
It's Like You're a Detective: Engagement and Literacy Strategies with The DBQ Project
Albuquerque, NM
February 11, 2023
Do you need new strategies and materials to help you address the new inquiry standards in the New Mexico State Social Studies Standards? Are you looking for ways to build engagement in your classes after students were home and online for so long the past couple of years? Teachers will leave this hands-on, half-day workshop with engagement strategies that keep students' attention and build their reading and writing skills. Help students see evidence-based thinking and writing as an investigation. Participants will receive a sample DBQ Project lesson and concrete, you-can-use-them-tomorrow, ideas for teaching reading and writing in social studies. This special invitational workshop is open to secondary social studies teachers. Participants will be treated to a catered lunch and a special docent-led tour of the Indian Pueblo Cultural Center. Certificates of participation will be provided for completion of five hours of professional learning.
Catered Lunch Included
Docent-Guided Tour of the Cultural Center Included
Learn More
Register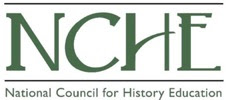 It's Like You're a Detective! Inquiry and Multiple Perspectives with The DBQ Project
Salt Lake City, Utah
March 23, 2023
The DBQ Project will be presenting a pre-conference workshop at NCHE-The National Council for History Education–in Salt Lake City, Utah. Register for the workshop and receive a membership to NCHE and attend the conference all for $200.
Inquiry instruction using multiple perspectives entered the mainstream in social studies education when NCSS established the C3 Framework ten years ago.  Still, teachers continue to search for the best materials and the best strategies for centralizing inquiries or questions in their classrooms.  The DBQ Project writes document-based questions for students in grades 3-12 in history, economics, geography, and civics.  Explore how our materials and our method can help teachers help students investigate mysteries of history.  Dive into our new lesson that explores American Chinese Exclusion Acts to see how our rigorous but scaffolded approach challenges and supports students and teachers at the same time.  This workshop is open to anyone who teaches or supports social studies or ELA in grades 3-12.
Learn More
Register