Content or Skills? That's Not a Choice!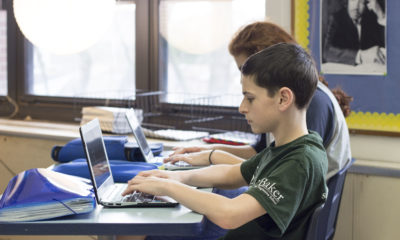 Teachers ask us all the time, "how can we teach writing and still make sure that students know about Abraham Lincoln and the Civil War?  We have standards to cover!"
The extent to which a social studies teacher is a language arts teacher comes up frequently as discussions about the Common Core and other College-Ready reforms sweep the nation. We at the DBQ Project, continue to unapologetically promote reading and writing in K-12 classrooms.
Social studies teachers are not English teachers but we do teach social studies in English.  The subject matter we teach is not poetry or short story or the structure of a novel. However, we teach our classes in English, our textbooks are in English, school business is conducted in English, and the standardized tests students take are in English.  Teachers do students a disservice if they do not ensure that they can express themselves clearly in English because that is the language we most often use in the United States to communicate.
There are at least two good reasons social studies teachers need to teach writing.  The first is that writing causes learning.   We learn things when we write that we cannot learn if we don't write.  Our brains are just wired that way.  Writing helps us sort out ideas and clarify difficult concepts.
The other reason to teach writing is that it provides both the teacher and the student with evidence of understanding.  When students read and talk and answer questions on worksheets, they work with partially formed ideas; evidence of complete thoughts is sketchy.  When students write sentences and paragraphs using evidence to explain a position on an issue, they prove in a physical way that they really know something.   They demonstrate and show understanding.
Teaching the Civil War or teaching students to write are not a choice we should make.  One cannot write about nothing, so why not write about Lincoln and the Civil War?  The question is not really whether we are English teachers but whether our students can demonstrate what they know about history in the most commonly spoken language on earth, English.
« Back to Blog